Have a recording made with Channels DVR last year displaying the wrong Season and Episode numbers.
Modern Marvels - S19E04 - Power Tools was recorded on its OAD 2021-08-15

but displays as S21E04

I checked zap2it and they now have it correctly listed as S19E04, but doing a Refresh Metadata on the episode doesn't update it.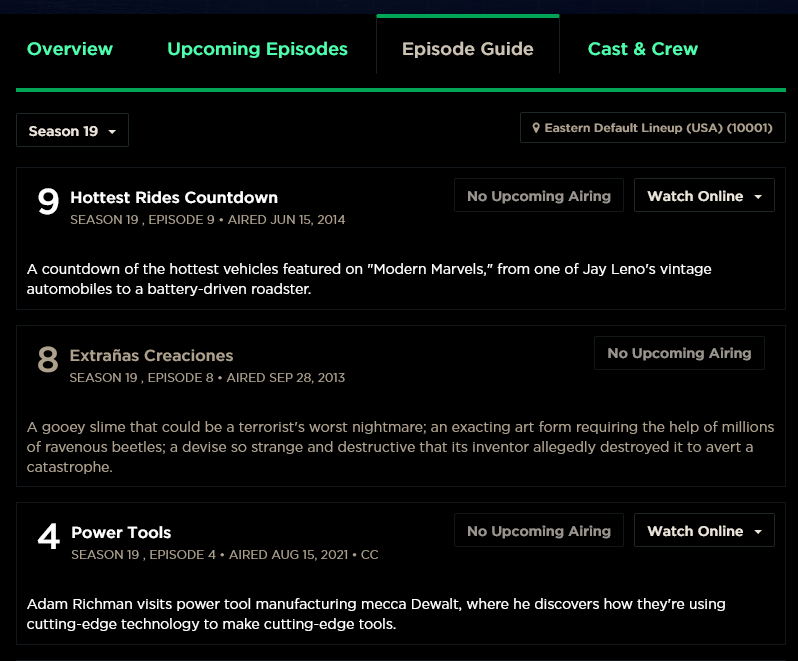 This is just one example, same issue with other shows and episodes, so if Refresh Metadata doesn't get the new metadata from Gracenote I may as well import them as local content and edit metadata on those not matching correctly.