Three scheduled recordings tonight failed. I've never seen this error before. Checking the Spectrum TVE source all the channels are there without error. This is on 2021.02.19.1510.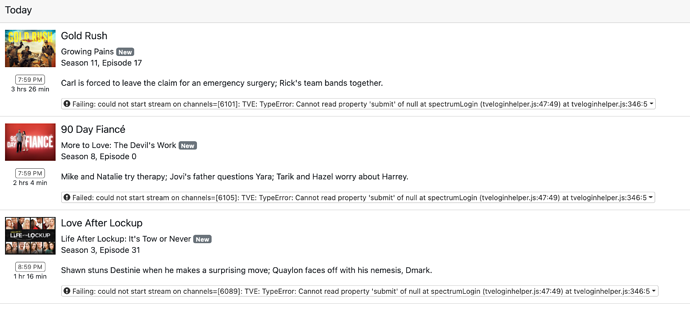 emailed support as well. diagnostics: db4b4616-a422-4a37-bbaf-e3ce66a75990
Further testing, I can't watch anything on Spectrum TVE. I can watch on watch.spectrum.net, so it's not that Spectrum is down.