Prodded by a thread on SD's forums into looking to see what was available for iOS, I found the Signal GH application on Apple's iPhone/iPad app store: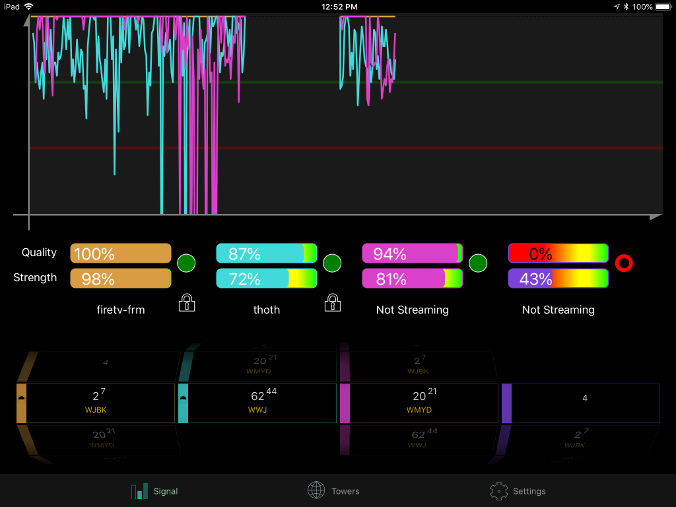 Heck, I might be inclined to get up on the roof with my tablet and see if I can fine-tune antenna alignment, now
It's $3, but seems well worth it, to me.
N.B.: I suppose, in retrospect, this should be obvious, but, to use channel scan you have to deselect all the tuners save one not-in-use one.