I noticed today when trying to find a particular channel on the grid guide on my Nvidia Shield that I couldn't find it. And after some research, it turns out more than a few channels are missing from the grid guide even when "All" is selected.
From the screen shots below, you can see how many channels are missing from the onscreen guide:
622
623
630
631
639
The web page guide has some of the missing channels, but is missing others:
631
640
641
649
650
There are probably many others, but it's hard to compare the entire guides.
The on screen guide from the Shield also shows "National Geo HD" which is a DRM channel and should not even show.
It seems the grid guide is totally hosed between the different platforms.
Nvidia Shield on screen: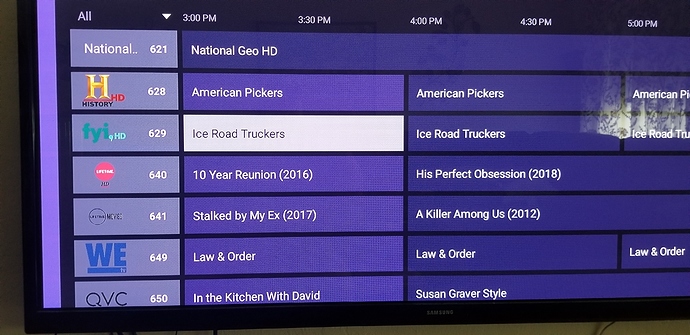 Channels web page guide:

HDHomerun Source channel config: