It drops frames on my FireTV diagnostics sent. HDHomerun APP has no problem handling the video.
If you press down and uncheck the audio track does the video still drop frames ?
My ATSC3.0 stream has the same problem with dropped frames. When I disable the English track, the frames drops completely stopped. I had a Spanish track available and I enabled it. The dropped frames started reoccurring but at a very low rate, maybe 2 or 3 per minute. The amazing thing is my audio started working at the correct level in English using the Spanish track. My audio level with ATSC 3.0 on the Dallas FOX station has never been at the correct level, all most no audio at all. With the Spanish track enabled, it sounds almost perfect. Now after a few minutes, I am not getting any frame drops either while watching a Marquette/ Xavier basketball game.
Found out my audio level works well only because my Sony tv is automatically leveling the audio. When I change to Spanish track, the audio switches to 2 channel AC4 audio. The English track reports 6 channel AC4 audio.
Strange you mentioned that.
I've noticed a lot of times on cable channels (from Prime tuner) I'm getting DVS (Descriptive Video Service, Descriptive Video, Video Description) in English on audio tracks marked as Spanish.
So you get all the normal audio, plus the DVS narration, all in English, but 2 channel stereo.
Example was last Monday's Quantum Leap on NBC

Much better if I do That. HDHomeRun app does "digital pass through" sound is outstanding and no dropped frames.
is it possible for you do try the HDHomeRun app and go to settings and set the audio to what closely meets your audio out... see if you drop frames.
Using my ATSC 3.0 equipped Sony TV, I get perfect sound from the HDhomerun app. The Google TV also connects directly to my HDHomerun tuners and gives me great sound.
I always seem to get good audio from the HDHomeRun app, no matter what setting I use. Of course Silicon Dust uses some special techniques to always make the audio work with your hardware. Also I wouldn't know how to verify dropped frames outside of the Channels stats.
Yep HDHomeRun app does a great job on switching I tried to fool it to play Digital Passthrough on my phone, but it said no and changed to PCM.
Disabling the Audio track does indeed fix the dropped frames problem.
Honestly this has never worked, I thought it was just me.
Can this be fixed?
Edit: I use Android TV devices: Nvidia Shield, onn 4K Streaming box, Tivo Stream 4K as well as Pixel 7 Pro (Android)
This problem is BIG for me. Been fighting it since ATSC3 was released in my market (Omaha). I just did some testing and if I disable the audio track NO MORE DROPPED FRAMES -- HORRAY! If I change from the English track (6-ch audio and very low volume) to the Spanish track (2-ch and higher, normal volume) the dropped frames is significantly reduced but still a few here and there.
If this can get fixed I would be extremely happy

That is why anytime I have a Problem with playing any HDHomeRun LiveTV in Channels DVR I fire up the HDHomeRun APP to check if is indeed just the Channels APP. If it plays fine in HDHomeRun APP chances, are it is something wrong with the way Channels DVR does it's decoding and playback.
And how often is it the Channels app?
I really enjoyed the ATSC 3.0 games this weekend. Great sound and Picture using the HDHomeRun app. I am an original backer of HDHomeRun dvr so still have access to the DVR... so was able to record them.
If the Channels team can't fix the dropped frames/low volume issue that is going on, can I ask that a setting be implemented in the Global Client Settings section on the server to allow you to select/force the secondary audio channel (Spanish) on a channel-by-channel basis OR for all ATSC3 stations? This would at least be a big improvement compared to what is currently going on.
Fortunately at least for me, I don't really have much of a need for ATSC 3.0 yet. I can still get everything on ATSC1.0 and apparently it is going to be sometime before ATSC 3.0 provides any major advantages. Apparently most TV's sold this year won't have ATSC 3.0 tuners and almost no low cost converters have been developed. Tablo hasn't been able to complete the development of its ATSC 3.0 dvr. Dallas area has been testing ATSC 3.0 for nearly 5 years and still only has one major network (FOX) doing any broadcasting. I wonder if OTA broadcast TV will actually survive or will it be made mostly obsolete by the internet, much like newspapers and radio.
Some people the only way they can receive OTA in their area is ATSC 3.0 because the 1.0 Transmission is too weak.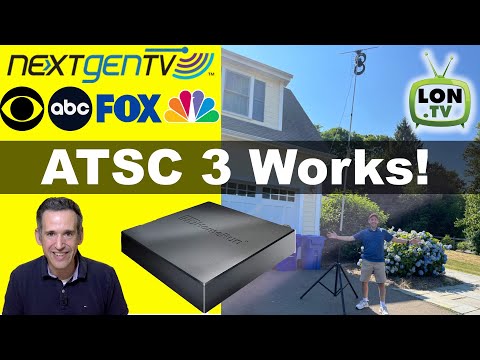 This only helps for Spanish speaking people.
No. The "Spanish" track is actually English and 2.0 with a higher db sound level, one that matches the ATSC1 and TVE stations. So not only do I prefer it over the default "English" track sound-wise, it for whatever reason, also results in WAY LESS dropped frames or even eliminates them completely on some ATSC3 stations!